FAST & ACCESSIBLE
---
EzyupHire
provide reliable and safe
solutions for working at
heights.

COMPETITIVE RATES
---
EzyupHire are
offering the best and comp-
etitive rates within your
budget.
Adelaide Scissor Lift Hire
---
EzyUpHire is a South Australian owned and operated family business that's committed to saving you time and money on your worksite. Our range of equipment includes scissor lifts, telescopic handlers, knuckle booms and everything in between. We have the industry solutions to increase your worksite's productivity. Our scissor lift range have narrow access capabilities making them ideal for manoeuvring in tight spaces.
Ezyuphire Specialise in Construction Equipment Hire
Rent scissor lifts and scissor lift trailers in Adelaide
EzyUpHire's large fleet of access equipment includes electric and diesel all-terrain work platforms, telehandlers, forklifts, reach stackers, generators, lighting towers, material lifts and manlifts. EzyUpHire was started by the Linke Family to fill a growing demand in the hire industry. Our now large range of access equipment is regularly serviced and maintained by highly experienced Access Construction Equipment technicians to ensure total reliability and quality. This allows us to deliver our customers a superior product that can withstand some of the world's toughest environments.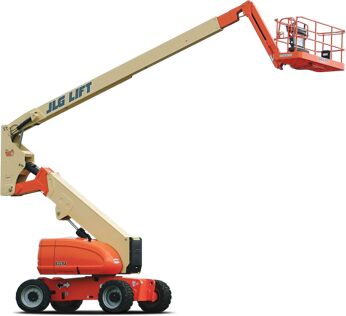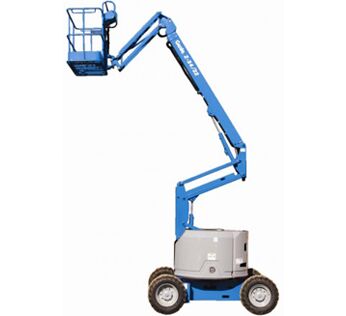 Hire quality access scissor lifts for your job
We also see value in some older machines and always 10-year test our equipment. 10-year tested equipment goes through extensive teardown so that all wearing parts are replaced and load bearing items crack tested. Access Construction Equipment is our preferred major inspection contractor and with their exceptional service we can attend to breakdowns fast. We understand that down time on site is costly, so we always arrive quickly.
Rough terrain scissor lift hire plus more
EzyUpHire has selected machines from world leaders such as Genie, JLG, Merlo, Snorkel, MEC, Dingli, Manitou and Skyjack. We choose our machines based on what will work the best and don't just rely on one single machine manufacturer. Our stock includes some of the best that the industry has to offer, including rough terrain scissor lifts plus more. EzyUpHire partners with multiple hire providers which means that if we don't have it, then we can find it for you. We are more than happy to provide advice on any models that fall outside of our range too, so that you can select an alternative partner and the best equipment for your job.
We also have towable cherry pickers available. Call us today to arrange a quote for your next project.
Lifting and Access Equipment Hire:
Feel free to give us a call to discuss your hire equipment needs. Long or short term, we can help in any scenario and have a wide range for you to choose from including small scissor lifts and larger units. Click here for:
Elevated Work Platforms EWP

Scissor Lifts

Scissor Lifts – Electric

Scissor Lifts – Diesel

Boom Lifts

Articulating Boom Lifts – Diesel

Articulating Boom Lifts – Electric

Telescopic Boom Lifts – Electric

Telescopic Boom Lifts – Diesel
Tracked Boom Lifts
Trailer Boom Lifts
Material Lifts
Vertical Lifts
Vertical Lifts – Mast
Vertical Lifts – Personnel
Telehandlers
Forklifts
Forklifts – Diesel
Forklifts – Gas LPG
Lighting Towers