FAST & ACCESSIBLE
---
EzyupHire
provide reliable and safe
solutions for working at
heights.

COMPETITIVE RATES
---
EzyupHire are
offering the best and comp-
etitive rates within your
budget.
All-Terrain Forklifts For Hire – EzyUp Hire
---
If you're looking for forklifts, you've come to the right place! We at EzyUp Hire pty ltd have many forklifts for hire, as well as other machinery – electric scissor lifts, telescopic boom lifts, crawler cranes, and many more!
Forklifts are used in a wide variety of different work environments, and each type has been designed for a different purpose. They are most often used to lift heavy equipment and other cargo to higher space that you would not be able to access otherwise. As the name suggests, all-terrain forklifts are designed to work well on any type of surface and terrains, making them the ideal piece of machinery for all sorts of environments. Options available include boom lift hire, telehandler hire, scissor lift hire, walkie stacker hire, excavator hire – and many more! With so many types of forklift for hire being available, you are sure to find a forklift that's just right for your needs – both resilient and reliable, not likely to buckle under height weight loads or to get stuck in a muddy area.
In addition, all-terrain forklifts are quite versatile and can handle a vast range of different materials. Forklifts were traditionally created to lift light weight to higher spaces, but now all-terrain forklifts have been designed with different lift capacities, meaning that there is always a forklift available for the job, no matter whether you need to lift heavy loads or light loads. Before picking out what forklift, just ensure to first check the kg capacity, load capacity, maximum lift heights of the equipment for hire – otherwise, you may get stuck with a forklift that isn't fit for the job.
It's important to keep in mind that, while forklifts can make your job much easier, they can also be quite dangerous if not used properly. So, it's required by law for you to first obtain a yellow card and any other legal identifications of accreditation that are required for your use of a forklift.
Navigating different lift options: rough terrain forklifts, boom lifts, scissor lifts, and other terrain forklift hire options
There are so many different lifts to pick from! But how do you choose which is best for your job? First, you should familiarise yourself with what each lift is used for.
Rough terrain forklifts, or all-terrain forklifts, are designed to work in construction sites and other areas with uneven surfaces, including ditches, muddy ground, hills, soft ground, and so much more. They're generally a go-to option if you plan on lifting on uneven ground.
are usually used to lift scaffolding and similar construction jobs. They can also be used to aid in painting ceilings and walls, sorting out lighting, and installing or hanging signage. Boom lifts are usually quite easy to maneuver as the boom can work its platform both horizontally and vertically, helping you to get past those nasty corners. They are also quite sturdy!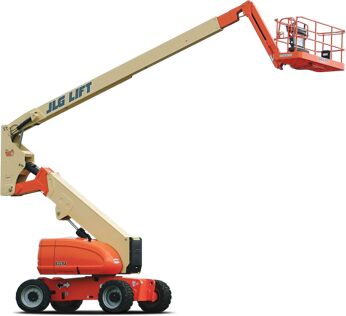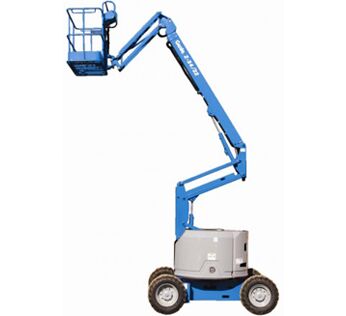 are used to move equipment in a vertical direction. These lifts handle applications that would otherwise be done by scaffolding or with a ladder. A scissor lift works by filling its cylinders or air compressors with compressed air or hydraulic fluid. Then, this compressed air or hydraulic fluid is pushed from one area to another area. As the cylinder is pushed down then the legs are forced to push apart.
Other terrain forklifts or common machinery include forklifts telehandlers (such as the Magni RTH or Magni TH), pallet trucks, diesel forklifts, material lifts, statewide forklifts, electric forklifts, wheel drives, spider lifts, rough terrain 4wds, crawler cranes, electric forklifts, forklift trucks, skid steers (which are much similar to lift forklifts but cannot replace them as they are quite clumsy in comparison), and vacuum excavators.
Before arranging a hire, just remember to always check the machinery's capability statement, lift capacity, and battery electrical needs. All-terrain forklifts hire options are listed on our website, where information such as the maximum lifting and lifting capacities is also available. There you'll also be able to check your forklift rental terms and conditions.
Other materials handling and access equipment for hire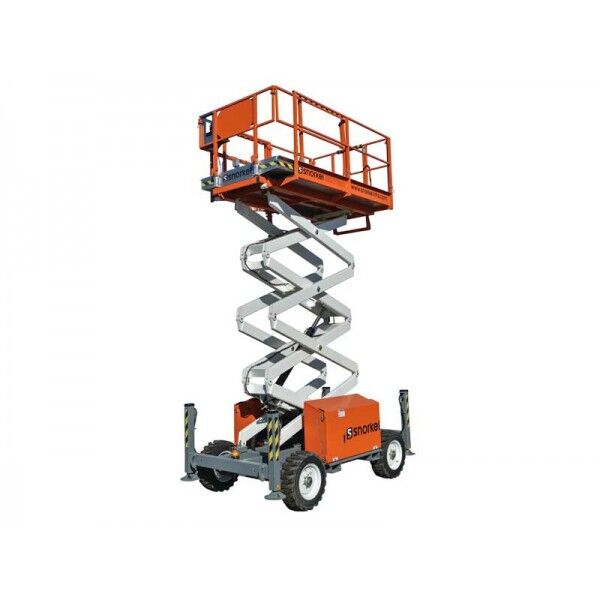 As well as the option for rough terrain forklift hire, other materials handling and access equipment are also available for hire. Equipment rentals generally include telehandlers attachments, forklift attachments, traffic management and traffic control items, container masts, lighting towers, cleaning equipment, etc. Light towers are a particularly handy option if you'll be working during the night.
Attachments are available for many different types of machinery, ranging from vacuum excavators or mini excavators, mini loaders, knuckle boom lifts, heavy-duty forklifts, concrete vibrators and additional concrete vibrating machinery, and many more.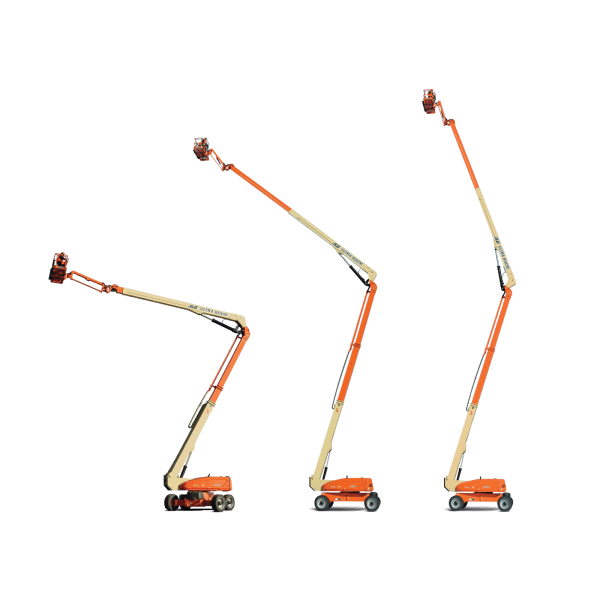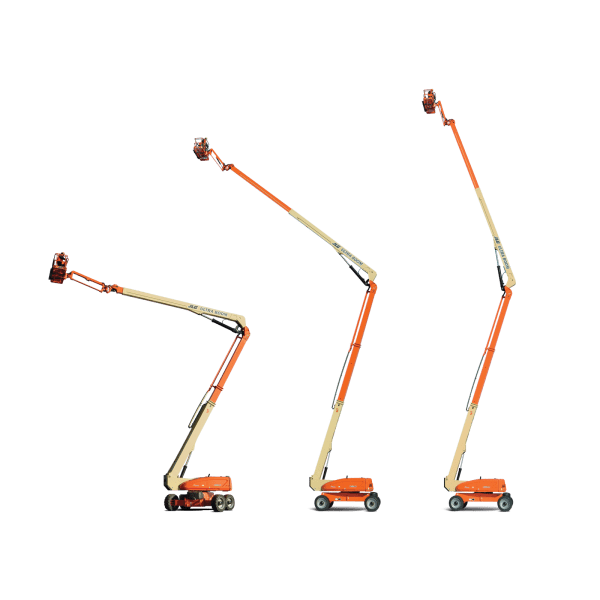 If you're specifically looking for container masts or container handlers, you'll need to ensure that it is suited for the type of lift or machinery you are using it for. The term "container" refers to the bit of the forklift or lift that you sit in. With a container mast, you can drive under a mezzanine or inside a container without the container mast passing through the floor of your mezzanine or the roof. The three most common mast types include the simplex mast (single stage), duplex mast (2-stage), and triplex mast (3-stage). For a forklift, most container masks are usually stage 3 masts. In a standard forklift, these can lift to heights of 4.7 metres – however, for compact and a few electric counterbalance units, it can lift around 5.0 metres.
Forklift attachments are additions or modifications applied to a forklift to affect the capacity, safe operation, or stability of its operation. A jib or crane attachment is also quite popular and is used to help the forklift to lift loads through using slings or lifting an eye. There are also different types of jibs, such as fixed jibs, long tilting jibs, and short tilting jibs. If you're looking for additional items such as hydrostatic drives, diesel engines, power distribution equipment, these can also be found at The Hydraulic Warehouse Australia, Machines4u, and other similar companies. Forklift sales and other machinery sales are also often conducted there or at Yale Warehouse Forklifts.
EzyUpHire List of All Terrain Forklifts
Our Other Lifting and Access Equipment Hire:
Feel free to give us a call to discuss your hire equipment needs. Long or short term, we can help in any scenario and have a wide range for you to choose from including small scissor lifts and larger units. Click here for:
Elevated Work Platforms EWP

Scissor Lifts

Scissor Lifts – Electric

Scissor Lifts – Diesel

Boom Lifts

Articulating Boom Lifts – Diesel

Articulating Boom Lifts – Electric

Telescopic Boom Lifts – Electric

Telescopic Boom Lifts – Diesel
Tracked Boom Lifts
Trailer Boom Lifts
Material Lifts
Vertical Lifts
Vertical Lifts – Mast
Vertical Lifts – Personnel
Telehandlers
Forklifts
Forklifts – Diesel
Forklifts – Gas LPG
Lighting Towers