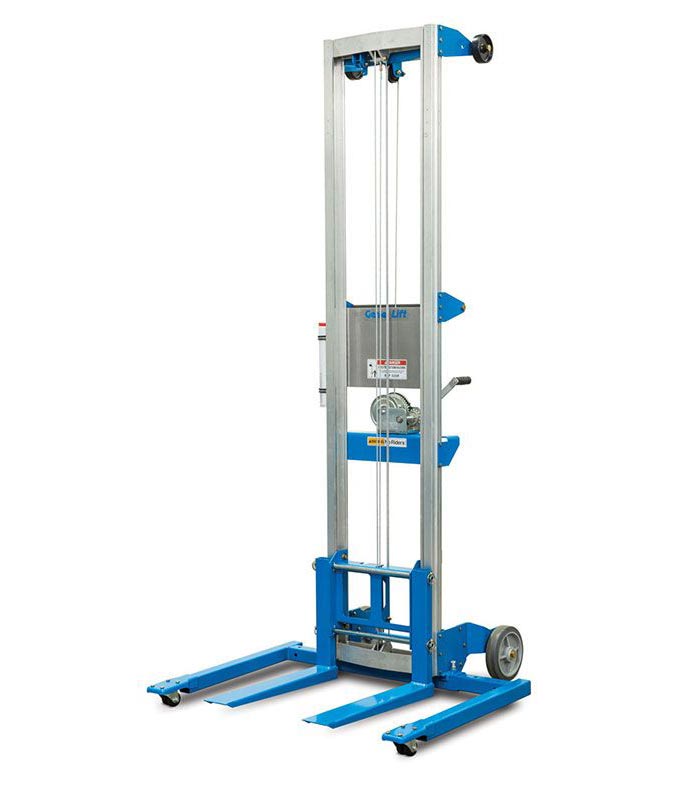 The 10ft 5 Inch GL-08 Material Lifter has a maximum lifting height of 3.06 metres and a load capacity up to 400lbs (181kg). With a portable and compact design, if you have a small job that needs to be done, this could be the perfect option for you. This piece of machinery will fit through a single doorway with ease, making it extremely transportable. With a set of durable standard steel forks, the hold-down mechanism secures carriage safely during transport. The GL-08 fits easily into a pickup truck for transporting from site to site making your job a lot easier.
If you would like to book out this material lifter, give us a call on 1300 565 316 and speak to one of our booking agents today. Alternatively, you can book this lifter out online right now. Simply fill out our quick booking form on this page, leave us your required dates, site address and contact details and someone from our booking team will get back to you shortly.
For full specifications on the GL-08 or to find out more about optional extras and accessories that are available to hire, check out the PDF located at the bottom of this page.
Add to cart