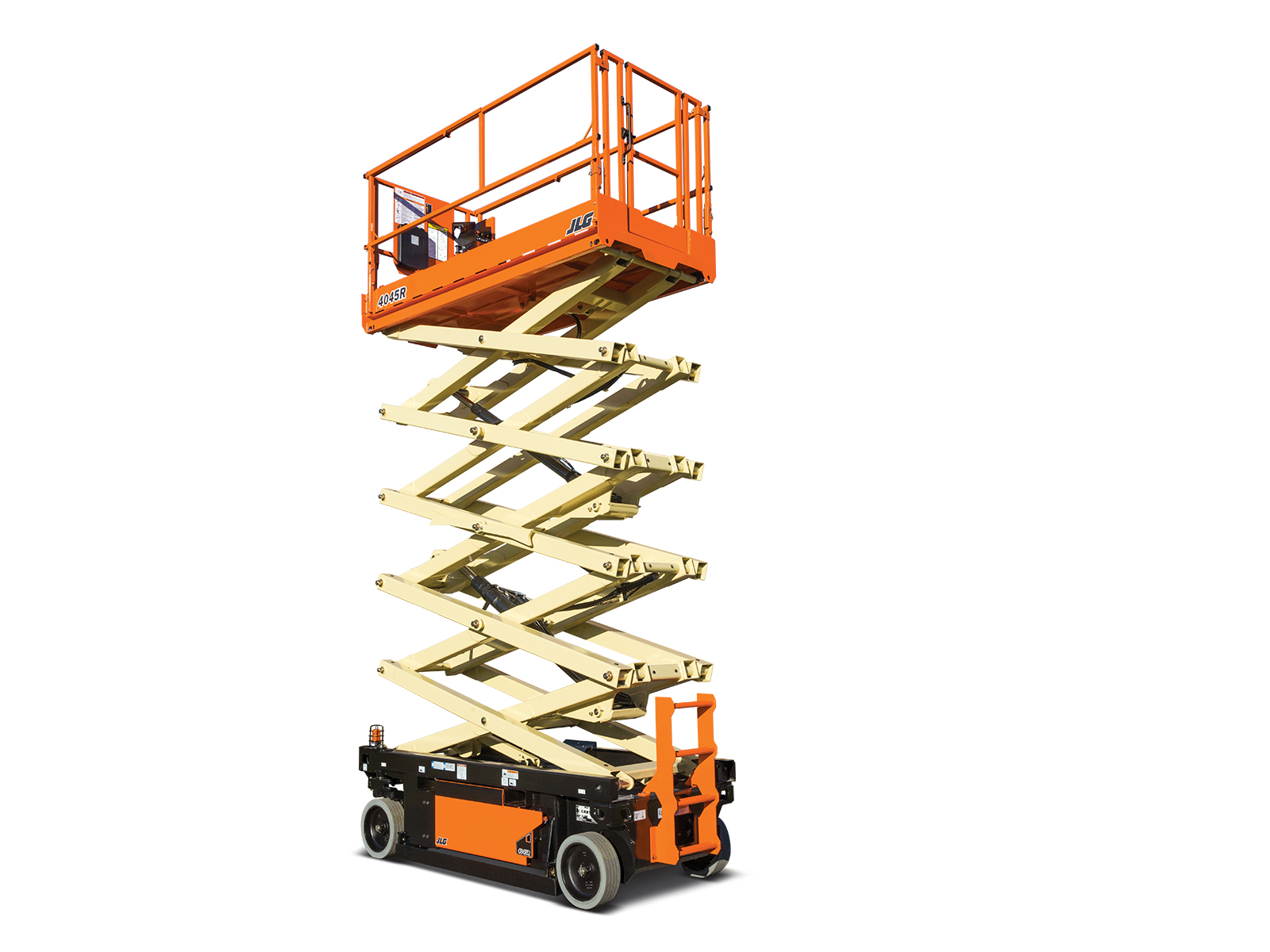 The 4045R Electric Scissor Lift has a 12.2 metre platform height which makes it ideal for any high reach workspaces or any jobs where a ladder just isn't good enough. The JLG 4045 R Electric slab scissor lift is the tallest electric scissor lift currently available with a small footprint width of nothing more than 1.2 metres. The platform has fold down handrails which makes it easier for entry within tighter spaces. The only drawback is that this particular range of scissor lift does require a flat, level surface to operate on. If you require something a little more rugged, take a look at the 2770RT All Terrain Diesel Scissor Lift which has full 4×4 capabilities and can be manoeuvred at full height. For full specifications, features and additional extras, check out the PDF below for more information.
Speak to us about scissor lift hire
If you need to book this scissor lift out or any of our other scissor lifts for hire, use our quick booking form on this page and leave us details about the dates in which you require this equipment, your site address and your contact details and someone from our booking team will be able to get in contact with you to confirm your request. Alternatively, you can call our head office on 1300 565 316 and we can help you over the phone in booking out one of our scissor lifts for hire.
EzyUpHire offers affordable rates and great hire terms across all equipment. 
Add to cart