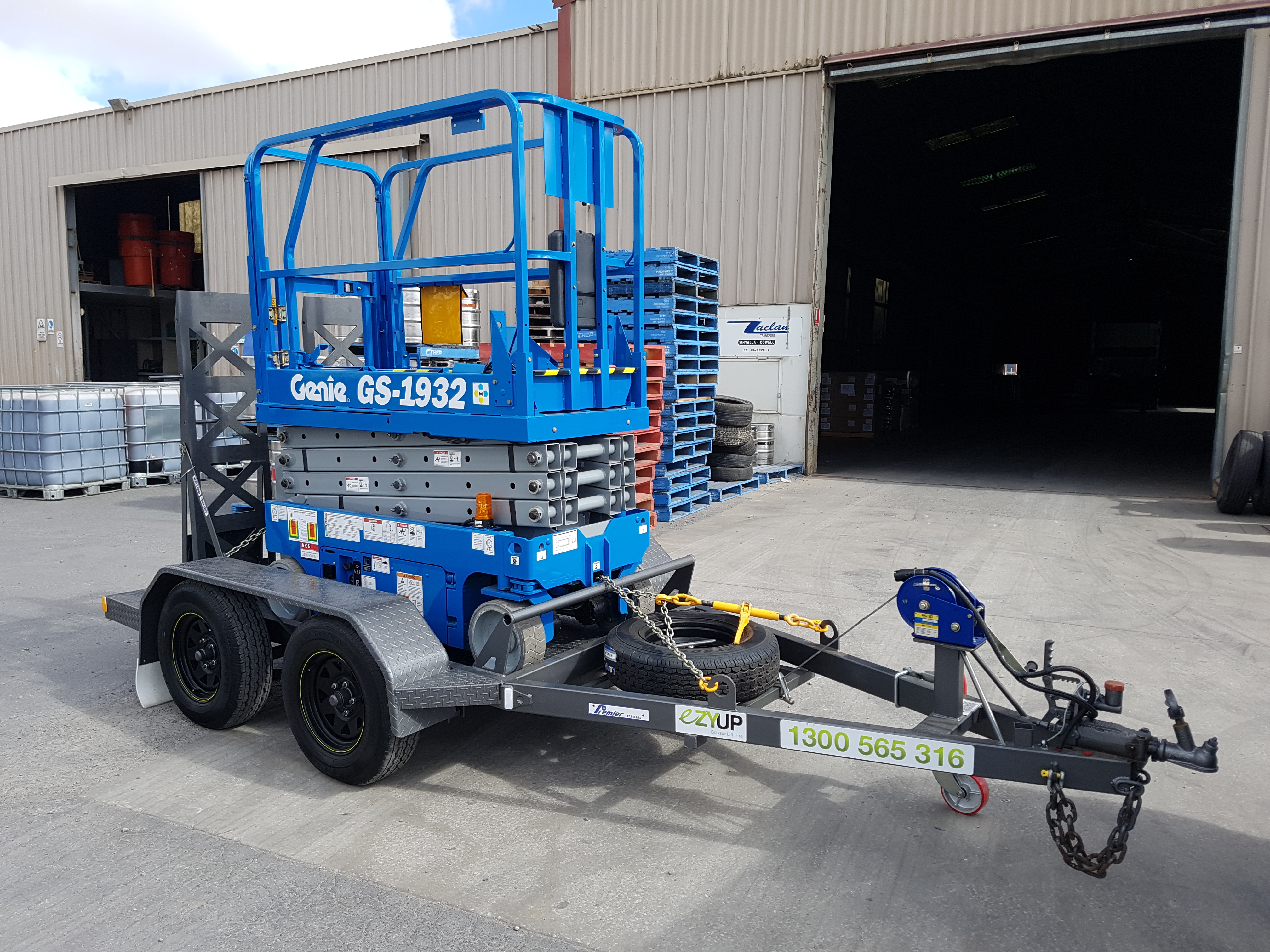 The 1932 Scissor Lift and Trailer is a 19ft electric scissor lift with a total mass of 2000kg. The best part about this scissor lift is that it can be picked up and towed away instantly without having to work out or worry about getting it transported on a semi. Most commercial vehicles can tow this away without any issues. If you want to double check that your vehicle has the necessary horsepower to carry this away, give us a call on 1300 565 316 and we can help you out. The 1932 Scissor lift has a working height of up to 7.79 metres and has a lift capacity of 227kg (500lbs).The trailer is fitted with hydraulic brakes making it safer to tow and can be hired on a daily, weekly or even monthly basis. For the full specification of this machine plus trailer combo, check out the attached PDF below. Take a look at the optional extras, if you have any additional requirements let us know and we can help you out. Browse our full range of electric scissor lifts available for hire.
To book out the 1932 Scissor Lift and Trailer combo, fill out out handy booking form on this page with your preferred dates, site address and contact details. One of our booking team members will receive your enquiry and process it right away.
Alternatively, you can call our head office on 1300 565 316 and let us know your exact requirements and we'll be able to assist you as best we can.
Add to cart