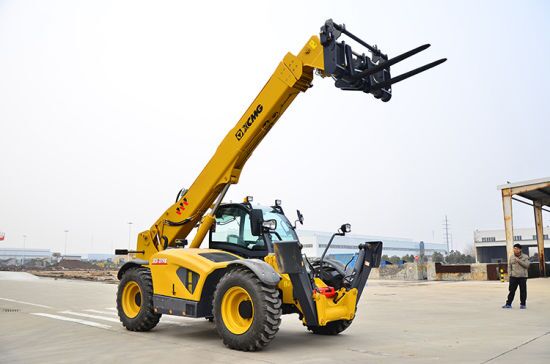 Posted by ezyuphireweb
On October 11, 2021
0
If you are looking to lift something heavy with a telescopic materials handler or to operate elevated work platforms, you'll need a licence.
Telehandlers and Elevated Work Platforms (EWP) can both be dangerous if used incorrectly since working at a height always comes with risks. If someone is seriously injured due to an accident related to telescopic handlers or EWPs, then they could end up facing years in hospital and rehabilitation. The cost of accidents on these machines is very high and can leave someone disabled for life, which is why it's important to receive proper construction industry training and a licence before operating either telescopic materials handlers, EWPs, or any other machinery. While partaking in training, you will receive accredited assessors and accredited trainers to ensure quality training. The Telescopic Handler Association of Australia (TSHA) handles many affairs related to obtaining a licence to perform high-risk machinery and to conduct telescopic materials.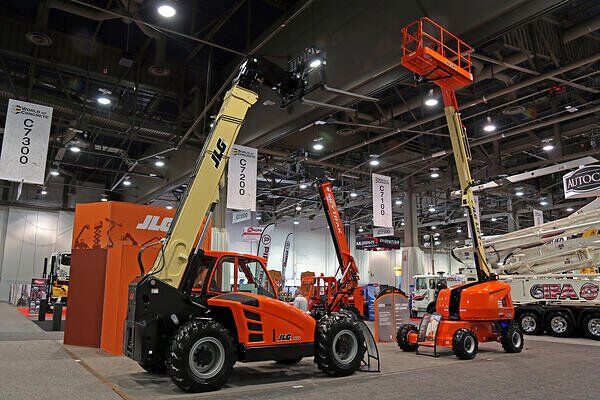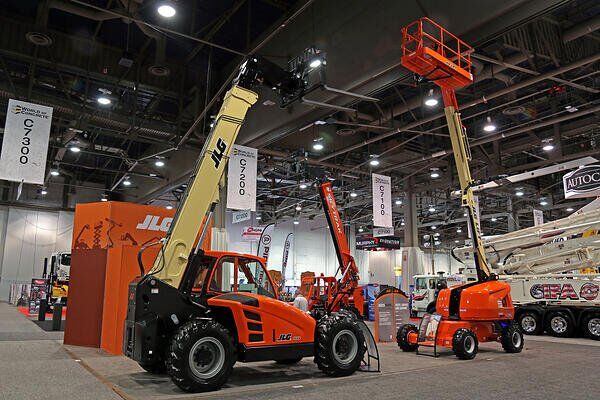 Telehandler licences you can get in South Australia
There are a few different licences that you may require, depending on what machinery you need to operate. The Yellow Card Licence permits you to legally operate five different elevating platforms, which can include vertical lifts, scissor lifts, self-propelled boomlifts, trailer-mounted boomlifts, and truck-mounted booms. However, keep in mind that you must complete training for each of these lifts for them to be added to your licence. Most people choose the Yellow Card Licence, as it gives you plenty of space to add in all the lifts you need.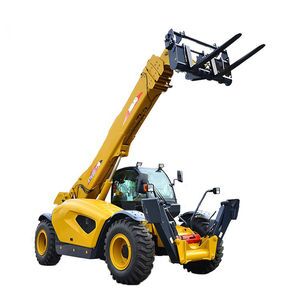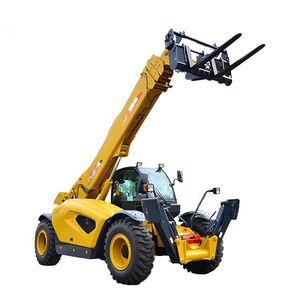 If you intend to work on construction sites, you'll need a White Card. White cards are compulsory for working on construction sites, regardless of what machinery you'll be using. You can achieve the White Card by completing the 'Prepare to Work Safely in the Construction Industry CPCCWHS1001' course. Your White Card will recognise that you have completed official construction site training up to a satisfactory level with a registered training organisation. You must undergo training and assessments to achieve this White Card, as it also acts as a verification of competency in construction sites.
When specifically looking to operate a telehandler, you'll need a High-Risk Work Licence (also known as HRW Licence) if the telehandler is fitted with a jib, boom, or hook block. You will also need one if the telehandler has a personnel box that is directly attached to the main boom, and the personnel box can be extended up to 11 metres or further. However, if the telehandler has an attachment such as a fork or bucket then you may not have to obtain a High-Risk Work Licence.
How to get High-Risk Work Licenced and a Gold Card in South Australia with Safework SA and other organisations
You'll need a High-Risk Work Licence if you'll be working with equipment or machinery that is classified as high-risk, such as scissor lifts, crane trucks, and telehandlers. There is a fee that you will be charged when going for your High-Risk Work Licence, which may vary in each state. In South Australia, it should cost you $83.50. In other areas, such as the Northern Territory or Western Australia, obtaining your licence may be as cheap as $66 or as expensive as $100. Notably, a High-Risk Work Licence will be valid for 5 years and can be renewed with an additional fee of $83.50 in South Australia. Note that you may be eligible for CITB Funding, so check out their criteria.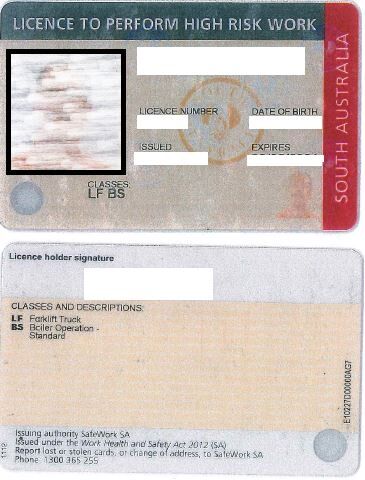 A Telehandler Gold Card can be obtained after completing a training program that has been specifically designed for those who need to develop the knowledge and skills that are necessary for operating telescopic materials handlers. Keep in mind that the Gold Card is not a High-Risk Work Licence, it is evidence that you have demonstrated successful completion of the industry training program. This card provides evidence that you have completed one or more modules or attachment types while operating a telehandler. These 4 attachment modules include Crane Jibs (J), Forks (F), Earthmoving bucket (B), and those classified as 'Other' (O). So, in simple terms, you require a Gold Card if you will be operating a telehandler with an attachment combination that does not need a High-Risk Work Licence.
While Safework SA does not issue white cards or other cards, they do have an information page listed on their site. The Australian Skills Quality Authority has also provided a list of providers that offer training in South Australia. Remember that training must be administered by a Registered Training Organisation, which is overseen by the Australian Skills Quality Authority. The Construction Industry Training Board also provides further specialised skills and development training courses that you may be seeking for construction work. This organisation also has some course brochures and information sheets available. Short courses may also be available and any entry requirements can be found on the websites of the organisations listed above.
You must demonstrate completion of the relevant course to gain a licence to operate machinery. Before you apply to any training courses, remember to also check the COVID-19 or coronavirus regulations these organisations have. Other courses such as workzone traffic management, civil construction, basic levelling, or mining training can also be found at these training centres. Just remember to check that they are available near you. There are training locations available in Regency Park, Wingfield SA, and Port Augusta.
Do not try to skip out on obtaining the licences you require, as this puts yourself and others at great risk and can result in a fine or even a jail time.
The difference between elevated work platforms (or elevating work platforms), telescopic materials handlers, and forklifts trucks
While all these machines require similar licences, they differ quite a fair bit in their purpose and operation. An elevated work platform is used to access higher points of a project during construction, railway, and agriculture jobs. This platform can be lifted up and down and allows contractors to reach areas that are in awkward spots or confined spaced. They can also move equipment on the group to a higher level.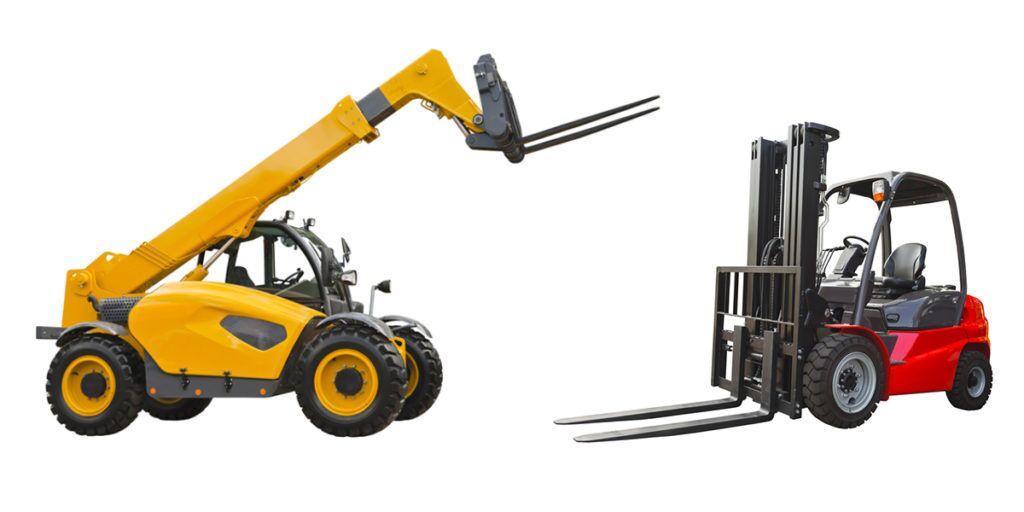 A telescopic material handler (telehandler) is an all-terrain machine that has a variety of different purposes. It is quite mobile and has a lifting and height or reach telescopic boom attachment. Forks are attached most commonly, however, telehandlers can also be attached and have a large range of attachments that are suitable for different loads. Forklifts and telehandlers can both lift quite heavy loads, but the main difference is that forklifts only use forks, meaning they only lift loads up or down. Telehandlers have the option of attaching telescopic booms, which can be used to fit other attachments.
A forklift truck is used to transport goods or materials in packs; they can move these materials both vertically and horizontally. There are quite a few different forklift types, such as the Class I: Electric Motor Rider Forklifts or Class ll: Electric Motor Narrow Aisle Forklifts. These are all quite similar but are specifically designed for different materials.
Other machinery can include loading cranes or vehicle loading cranes, boomtype elevating machinery, slewing mobile cranes, platform boom lifts, reach stackers, skid steers, front end loaders, picking forklifts, and many more. Before operating any of these machines, remember to first seek onsite training. It is your responsibility and duty of care to uphold safety at heights for yourselves and others, and, legally, you are required to carry verification of competency relating to construction work.