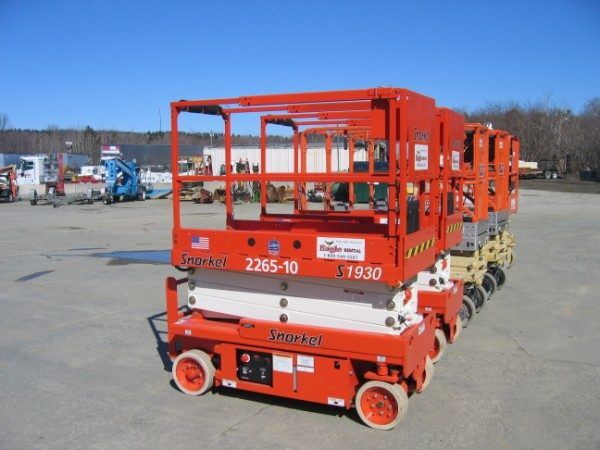 Scissor lifts are very popular in the building industry and other similar industries, as they provide great flexibility and mobility, perfect for those who are working at heights. There are different types of scissor lifts – such as diesel scissor lifts or hydraulic scissor lifts – that are specifically designed for different environments and jobs. Some scissor lifts are better for outdoor construction, such as loading or unloading materials from trucks and moving heavy equipment, while others are better for indoor jobs.
All scissor lifts contain a scissor jack which is used to lower and raise the scissor lift. They also have scissor legs used as extensions for scissor lifts when they need to reach a greater height. The scissor platform is where the operator stands and is also known as the deck or cab. Finally, the scissor lift wire cables or scissor lift chain is the primary lifting device of the scissor lift. Scissor lifts come in many different sizes and models, making them easy and affordable for both individual and business use.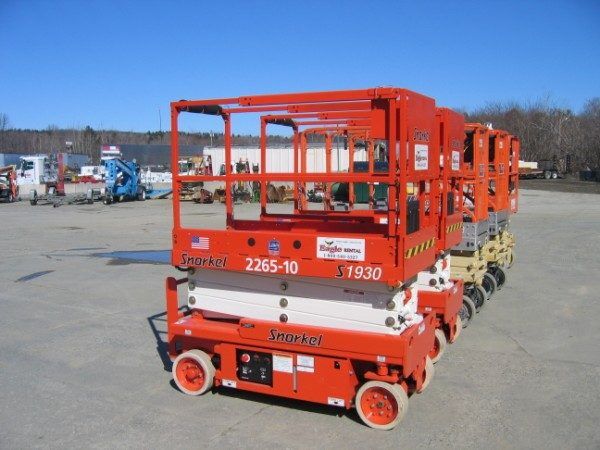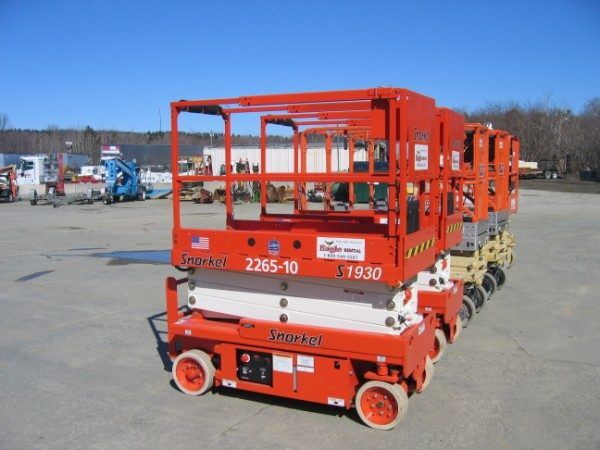 If you're looking to buy or hire a scissor lift, you should consider the height capacity you need to reach, which will vary depending on the scissor lift type – but should always be mentioned on its label or description. The certification sticker will also always be there to let you know whether the scissor lift is up to the required standards and can carry the weight or reach the height capacity you need.
Also, keep in mind that you must complete the compulsory training and hold an up-to-date scissor lift license before you operate one. The type of license you will need all depends on the height you need to work at. The Elevating Work Platforms license (EWP) will allow you to operate on platforms under 11 metres and is recognised as a valid license across Australia.
Elevating work platforms, boom lifts, rough terrain scissor lifts and other types of scissor lifts that are available for your materials handling needs
There are many electric lifts on offer – so there is always bound to be one that will suit your job needs! EWPs is the general term for scissor lifts. Various types of EWPS include scissor lifts, vehicle or trailer mounter lifts, boom self-propelled lifts, telehandlers that have an EQP attachment, and many more. It is important to keep in mind that the EWP manufacturer, designer, and supplier have a duty for upholding the work health and safety regulations of an EWP. Also, the person using the EWP, inspector of the EWP, and others in the workplace have the same responsibility. You must always ensure that the EWP is up to the safety regulations before using it.
Boom lifts are the highest reaching EWP. They allow more flexible movement and can reach further forward than other types of powered scissor lifts. Two common types of boom lifts include articulated boom lifts and telescopic boom lifts. The articulated boom lift, also known as the knuckle boom lift, is made up of connectors that are knuckle-like and connect multiple arms underneath the boom lift, allowing it to reach further lengths. The telescopic boom lift, also called a straight boom, is electrically powered and has one extendable hinged arm that stretches over a wide distance that may be hard to reach otherwise.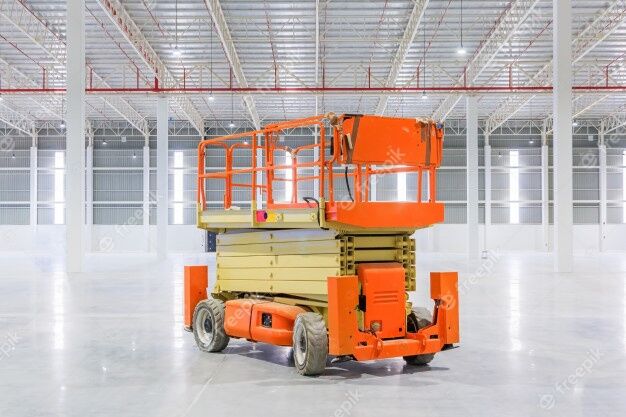 Pneumatic scissor lifts, another type of EWP, is essentially a table that is raised or lowered by using an air compressor. There are no hydraulics or electrics used unlike in mobile elevated work platforms. They are great for use where exact positioning in assembly work is not essential. These scissor lifts can be used to hold light loads and in areas where using hydraulics isn't allowed. They can also be used in cleanrooms or food processing plants as, once sanitised, can be very useful.
Rough terrain scissor lifts are another type of scissor lift that you may see at construction sites. These scissor lifts are especially great for use there since they have positive contraction control, meaning that their productivity is increased in outdoor areas. They are designed to work in tough and uneven areas – hence the name 'rough terrain' scissor lifts.
There are also slab scissor lifts that are specially designed to be operated on slab surfaces such as concrete. They have a smaller footprint in comparison to boom lifts and rough terrain scissor lifts, which makes them ideal for use in narrow aisles or constricted job sites. If these lifts (or any other types) are used indoors, they usually have non-marking tires installed. These tires are used to avoid making black marks on retail stores' floors or in other indoor areas.
The benefits of electric scissor lifts such as aerial work platforms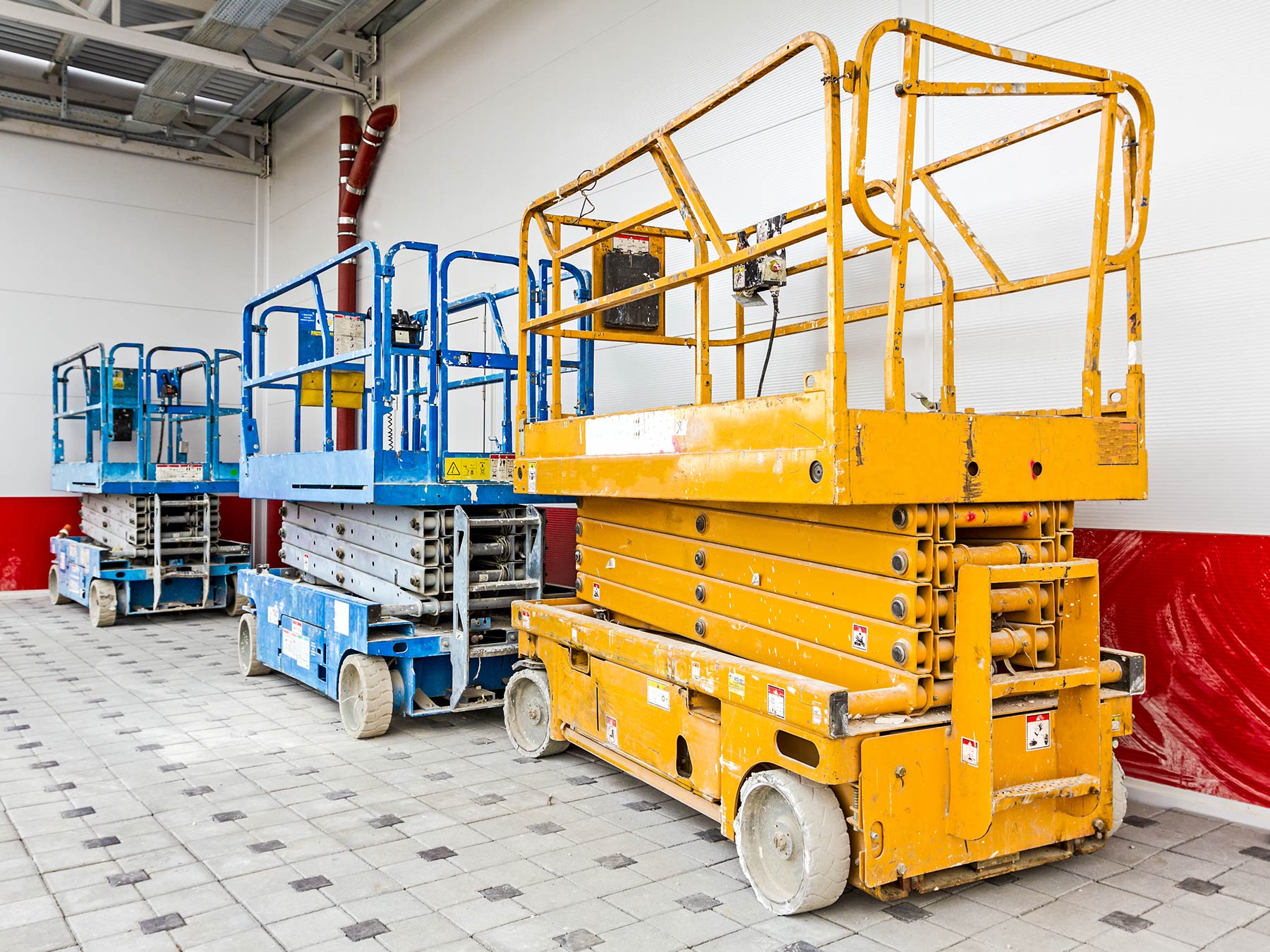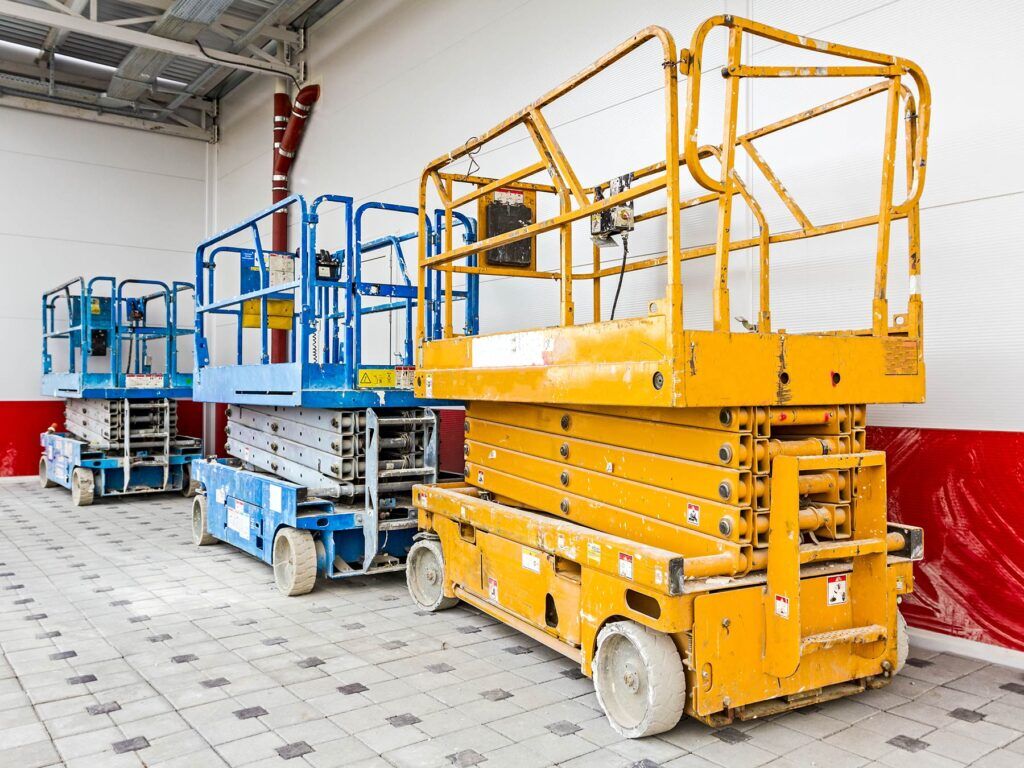 Aerial lifts – another mobile elevating work platform – are engine-powered and commonly known cherry pickers. Aerial platforms have the necessary lifting mechanism and lift capacity to allow you to reach the limits you need at construction sites and other outdoor areas. A common type of aerial lifts are vertical mast lifts that allow you to perform tasks at a very high level with a small space footprint and tight-fitting access. These have especially efficient vertical movement. If you think you'll be working into the night, a light tower can be handy, too. You'll find these and other necessary access equipment with equipment rental services.
Keep in mind that, while wearing a safety harness isn't a legal requirement, it is highly beneficial to wear one whenever using any EWPs with larger platforms. If you're looking to buy or hire an aerial lift, you might also be interested in skid steer loaders, wheel loaders, carry deck cranes, water trucks, dump trucks, and other utility vehicles. Such equipment can be found at forklift rentals and other access hire rental services. Scissor lift credit applications for rental purposes can often be lodged online.