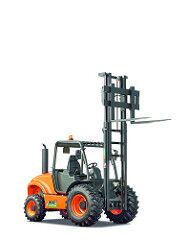 Posted by ezyuphireweb
On March 7, 2023
0
Forklifts are used in different industries in large storage facilities, retail stores, shipyards, warehouses, construction sites, and loading docks.
Their main function is to move bulky or heavy objects over different types of surfaces across short to long distances.
They save time and effort when you're working on projects that require resources spread across numerous locations.
Although forklifts can speed up and simplify work, they are better suited for specific tasks.
Thus, it is beneficial to understand exactly what a forklift can do before renting one.
This will help you decide whether or not you need to rent one, and what type you need for the purpose you require it.
This article takes a look at the full range of tasks a forklift can accomplish on-site, specifications you should know about, and how to rent the right forklift on Ezyuphire for your project.
What Can Forklift Trucks Do?
A forklift truck is essentially an industrial material handling equipment with a power-operated deck at the front end of it.
Their fork-like prongs are what give these vehicles their name. These can be raised or lowered and maneuvered beneath cargos to lift and move them.
There are different types of forklifts that are useful for doing the following:
Lifting Very Heavy Loads
Forklifts are typically used for unloading trucks, and moving heavy loads around a work area.
Most warehouse forklifts have an easy lift capacity of 5,000 pounds, while heavy-duty ones may handle five times this weight.
Industrial forklifts can lift from 30,000 to 36,000 pounds and may have even higher lifting capacities.
For this reason, forklifts offer a safe and efficient means to take up large loads with a low or no possibility of harm coming to forklift drivers.
Side loaders are best suited for long loads like timber and pipes because they can navigate sideways and move through narrow warehouse aisles.
Moving Loads Across Distances at Speed
After lifting the loads, a forklift's next task is to move the cargo from one location to the next.
On average, a person can walk three to four miles an hour while not carrying anything heavy.
In contrast, a forklift truck can safely move at six miles per hour indoors and 12 miles per hour outside while hauling heavy loads, thus saving time and costs for businesses.
Extended Reach
Dedicated forklifts like pallet trucks are specifically designed to extend to reach trucks and perform functions that ordinary forklift trucks cannot perform.
They are typically employed in indoor spaces such as warehouses.
These forklifts are designed with an accessible compartment that gives forklift operators a great view and also has balanced legs and prongs that extend forward.
A forklift driver can precisely move pallets in multi-tiered racks to fulfill requests using these components.
Order Picker/Selector
Order picker fork trucks, like reach trucks, are used to conveniently access merchandise that is positioned in difficult-to-reach spots.
In contrast, to reach forklift trucks, order picker forklifts have a platform with additional controls that let the operator ride the fork to pick up smaller volume units.
Furthermore, the forks of the order picker may put up larger products for storage or down for delivery as needed.
Parts of a Forklift
A typical forklift is made up of essential components that enable it to lift and move materials and goods.
These components include the mast, carriage, counterweight, power supply, and frame.
Each component is described below:
Truck Frame
The forklift's frame is one of the most important components of a forklift.
It is the base of the machine to which all other important components like the mast rails, hydraulic system, and roller chain pulleys are attached.
Counterweight
The counterweight is fastened to the back of the forklift's frame and helps to balance the weight of any load being lifted.
Power Source
A typical forklift is powered by an internal combustion engine that runs on diesel, natural gas, LPG, or CNG.
Forklifts can also be battery-powered. Fuel cells or lead-acid batteries provide power for an electric forklift.
Electric forklifts are becoming more and more popular as a result of their high performance, cheap running costs, dependability, and environmental advantages.
Hydraulic System
The forklift's hydraulic system is what does the real work. It makes use of trapped fluid in a hydraulic cylinder.
When an operator pushes the lift lever, it turns on a pump that forces fluid into both hydraulic cylinders through a tube.
This action of pushing fluid under pressure helps the forklift to raise or lower loads.
Roller Chain Pulley System
A pair of roller chain pulleys secure the machine's fork to the frame and transmit motion from the hydraulic system.
With the roller chain pulley system, the forklift can lift objects higher than it could if it only used its hydraulic system.
If it solely operated on hydraulics, the forklift would require longer cylinders to get to the same heights.
Which Forklift Should You Hire on Ezyuphire?
At EzyUpHire, we offer a wide range of equipment, lifts (horizontal and vertical), and reach trucks suitable for all of your needs.
The various types of forklifts we stock have specific uses, so examine the list below and choose the best fit for your project:
Counterbalance Forklift:

These vehicles perform loading, stacking, and horizontal transport tasks in a variety of storage, warehousing, and distribution systems.

Pallet Movers:

These are the most basic forklift type, used to load, unload, and move pallets around a warehouse.

Tracked Boom Lift:

These consist of a platform or bucket coupled to a hydraulic arm and a grounded, mobile base. They're used to raise employees on farms, construction sites, along utility lines, and in other locations.

Container Mast Forklift:

These can be

used to enter and unload pallets from 20- and 40-inch containers.

Reach Forklifts:

These equipment are made with a single wheelset in the rear and two outer legs that assist in evenly distributing the load. This configuration is useful for navigating warehouses with narrow aisles.

Telescopic Boom Lift:

A boom lift has a mast that extends in a straight line using one or more telescoping boom pieces. With this design, you have both the exceptional horizontal to achieve overhead projects and the necessary vertical reach.

Tonne Forklifts:

These come in various sizes, specialized for carrying different ranges of loads.
Whether you're moving bulky goods, doing material lifts, or managing inventory in a warehouse, rest assured that we have a scissor lift or a high-end forklift for the job.
Renting equipment from EzyUpHire is easy; start by contacting us or book a forklift now.