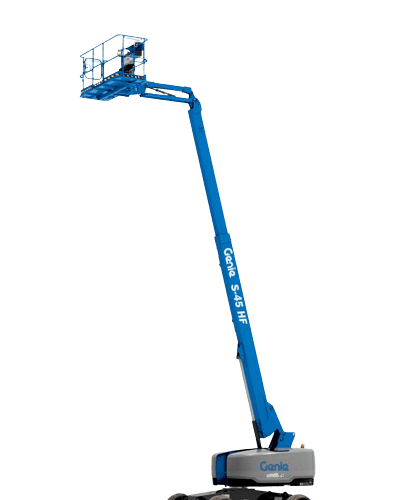 Posted by ezyuphireweb
On March 7, 2023
0
Scissor lifts are useful for getting work done where height is a challenge.
They are used to convey workers, tools, and wares to areas that are ordinarily too high to access.
This useful machinery is widely used in construction and maintenance in Adelaide and all over Australia.
A scissor lift is structured in such a way that a person standing on it has ample space to move about while accommodating a tool's case. It is a good example of an elevated work platform.
When hiring a scissor lift, you will have to choose from one of five types, namely;
Electric scissor lift

Hydraulic scissor lift

Diesel scissor lift

Rough terrain scissor lift

Pneumatic scissor lift
Each of these scissor lifts has its strengths and reasons why people use them.
But the scope of this article focuses on the diesel scissor lift.
Diesel Scissor Lift
A diesel scissor lift is a scissor lift that is powered by a diesel engine. This is very similar to trucks and other vehicles that have diesel engines.
The diesel scissor lift is different from an electric scissor lift, which is powered by rechargeable electric batteries.
Diesel scissor lifts emit fumes and can be quite noisy when they are in operation.
Most diesel scissor lifts can attain a height of 30 feet, and some can reach as high as 60 feet.
They are also fitted with larger platforms, which is why they are mostly used outdoors.
Parts of Diesel Scissor Lifts
A diesel scissor lift, like other scissor lifts, has five major parts:
The Base
The base is part of the scissor lift that is closest to the ground. It may be fitted with wheels, thus making the scissor lift mobile.
The base also houses the engine and other vital components necessary for the scissor lift to function.
The Scissor Legs
This is the part that gives the scissor lift its name.
The scissor legs are a network of interlocked, crisscrossed metallic frames.
This allows them to move up and down in unison, which is how the scissor lift extends and collapses its height as required.
The Platform
This is the top part of the scissor lift, fitted at the top end of the scissor legs. It is the workspace that the operator climbs on.
Of various platform widths and platform lengths, depending on the equipment, it is usually wide enough to provide space for personnel, tools, and other materials.
Also known as a lift table, the platform usually has rails to guard against people falling off it.
The platforms come in different sizes and weight capacities.
Most operations such as steering and raising/lowering the scissor lift are carried out from the platform.
Each platform always has a different load capacity, meaning the maximum weight they can safely bear at one time.
The Power Source
The diesel scissor lift is fitted with a diesel engine, which supplies power to the whole machinery. This engine takes nothing but diesel as its source of fuel.
Cylinders
The cylinders are lodged between the metallic frames and are part of the lift system.
They provide the scissor lift with the required thrust to move upwards or downwards when pressure is applied.
A scissor lift may have one, two, or four of these cylinders.
Where Can Diesel Scissor Lifts Be Used?
Diesel scissor lifts are mainly reserved for outdoor applications.
The noise and fumes produced by the engine can only be tolerated outdoors or in open environments.
The size of the platform and the height of the lift are other reasons why it is more suited to exterior use.
For instance, construction sites, it is used to transport building materials and workers from the ground to the top of buildings.
It is also used for high-rise functions like solar panel installations, roofing, and so on.
Sometimes, depending on the project, diesel scissor lifts may be used indoors in an area that is not in current use by people.
This must also be a space with ample ventilation.
But other types of scissor lifts, like the electric scissor lifts, are best suited for indoor use.
Diesel Scissor Lifts at Ezyup Hire
Need to hire a diesel scissor lift in Adelaide, Australia?
Ezyup Hire makes this a simple process.
We stock a wide range of diesel scissor lifts with various working heights and lifting capacities.
Our scissor lifts are fully equipped for outdoor use as they feature four-wheel-drive capability. This makes them most suitable for rough terrain and uneven surfaces.
The bases of the scissor lifts are fitted with non-marking tires, meaning the machine will not leave tire marks where is used.
Ezyup Hire stocks scissor lifts from reputable brands, including Genie and Snorkel Lifts. But quality machinery is not where we stop.
At Ezyup, we take maintenance very seriously and all you rent from us will come to you well-serviced.
If this sounds like what you want, then book any of our diesel scissor lifts today.
All of this can be done entirely on our website. We are also open to answering any questions you might have before you rent any of our diesel scissor lifts.